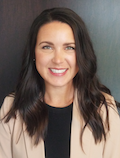 Brooke Hernandez
NA
Partners Program Manager
Indiana Hemophilia & Thrombosis Center
Indianapolis, IN
Brooke Hernandez is the Program Manager for the Partners in Bleeding Disorders Education Program. In this role at the Indiana Hemophilia and Thrombosis Center (IHTC), Brooke manages and oversees all components of the Partners Program, including ongoing program development and implementation of live program events and online learning on PartnersPRN. Brooke received her Bachelor's degree in Marketing from Butler University and prior to this role she worked in medical education program and project management.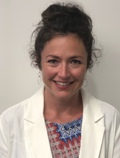 Kate Colbath
MPH, MSW
Partners Program Manager
Indiana Hemophilia & Thrombosis Center
Salt Lake City, UT
Kate Colbath is the Partners Program Manager for the Partners Physician Academy (www.PartnersPhysicianAcademy.com) and supports work on other Partners Program activities. Kate has extensive experience in program management and background in bleeding disorders from her time working at an HTC and most recently from the National Hemophilia Program Coordinating Center (NHPCC) as part of the American Hemostasis and Thrombosis Network (ATHN).
Pamela Jarrell
BSN, RN, RN-BC
Partners Program Coordinator
Indiana Hemophilia & Thrombosis Center
Charlotte, NC
Pamela Jarrell is the Partners Program Coordinator and in this role, Pamela manages program content development and planning for our live educational sessions and online modules. Pamela has experience working as a staff nurse on the hematology/oncology unit, and as RN Program Coordinator, for an HTC prior to joining Partners.